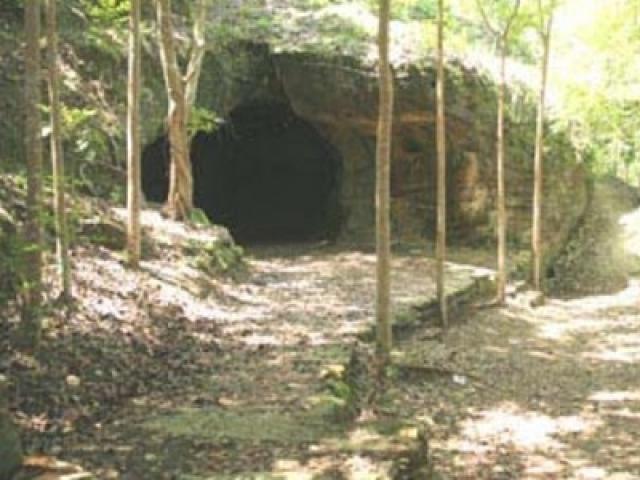 Gelatik is a natural cave, it lies in Karangmojo, Bejiharjo, Gunungkidul, Yogyakarta. The presence of the natural Gelatik cave became one of the destinations that support the existence of tourists in Bejiharjo village. Gelatik cave was previously imprisoned as a place for people, who want something to manifest desires. But since it opened as a tourist spot is no longer use to be imprisoned.
To enter Gelatik cave, visitors will be accompanied by adventure guides provided fixtures in the form of a helmet to keep heads from impact and shoes to cave walls during the journey in the cave a bit slippery. It will keep you not to slip and oxygen tank just in case it will run out of oxygen in the cave because the cave is airtight and one another equipment of flashlight. Rather narrow cave doors made more complete cave adventure cruising to enter the cave and crawl for 15 meters. Gelatik Cave is a dry cave, because unlike Pindul cave which is the flow of river water. The cave is still somewhat muddy due to dripping water from the stalactites. Dark, moist, and airtight, it makes its challenges for those who have the gut into Gelatik cave.
The Gelatik cave is offered stunning scenery with stalactite and stalagmite that is still in production, so do not ever hold stones that still drain the water, meaning stalactite or stalagmite is still alive. The instructor will remind them before entering the cave. It is expected that the presence of stalactites and stalagmites, which always evolving. For those who want to feel the water flowing through the stalactite and stalagmite, reportedly can make young and beautiful if rubbed into the face of having to wait until the dripping from the tip of stalactite and stalagmite. Also, stalactite and stalagmite that is dead are equally interesting, to decorate on all wall's cave and it will be shinier when exposed to light. It is a stunning beauty in the dark time.