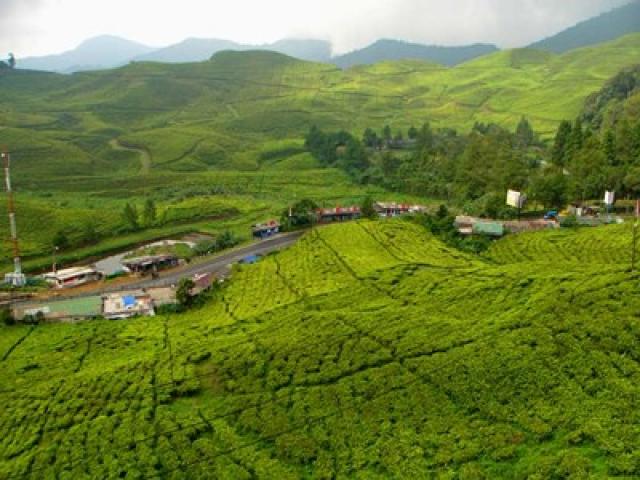 Puncak Pass Bogor located in the town of Bogor, West Java. The beauty of the Puncak Pass and the surrounding sights, already known from the natural panorama of mountains that stretches wide ranging from Ciawi, Cisarua, until Cipanas. For the convenience of the visit, bring a thick sweater and a raincoat as well as the condition of the city of Bogor highlands often experience unpredictable rainfall. Bogor city gets called Rain City because of high rainfall.
The highlight is a mountainous tourist area included in the district of Bogor and Cianjur. The area is very famous for domestic and foreign tourists. Known as the resting place of the city residents as well as local tea plantation that was built by the Dutch colonial government, and now the Tea Plantation owned by PT Nusantara VIII Gunung Mas. The natural beauty around making President Soekarno amazed, so he built a restaurant named nature peak and mount Riung.
There is also a beautiful recreation and eco tourism, including: Gunung Mas Tea Plantation and hang gliding (paragliding). There are some interesting sights include: Garden Flowers, Safari Park and there is a beautiful mosque with the typical architecture of the mosque Atta'awun. Lots of villas and hotels are owned by local people for a resting place for tourists.