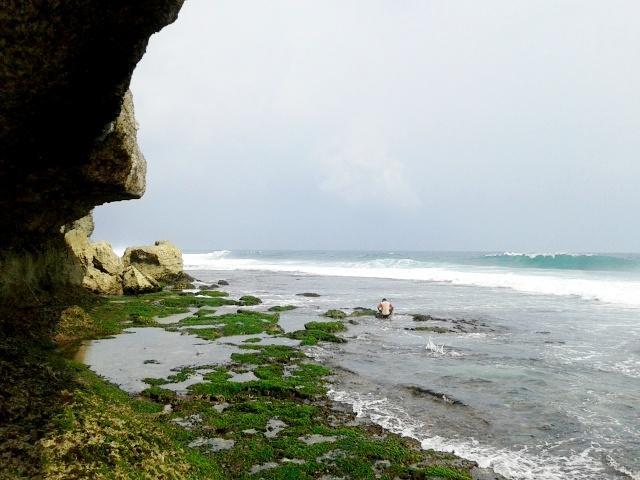 Indrayanti is a white sand beach which lies in Gunungkidul, Yogyakarta. The beach is in sub Tepus region, Gunungkidul district, Yogyakarta. Although the beach Indrayanti belonged new beach, but visitors who come to the beach is already very crowded, especially in holiday time, even the road to the beach gets stuck because too many visitors headed.
Indrayanti beach at first is still not known as beach Baron and Kukup beach, but for now Indrayanti Beach has become a tourist attraction number one in the South Mountain District, when visitors come through Wonosari after entering the platform will be immediately faced directly with attractions Baron or Kukup beaches. The visitors sometime force their vehicles heading to the beach Indrayanti, without stopping to beach and coastal alluvium baron who is now a second option after Indrayanti coast.
Indrayanti Coast Attractions clean enough when compared with the existing beaches in Gunungkidul, has white sand scattered on the east side to the west, east and west section contained the cliff, and if visitors want to see the beach Indrayanti from above, visitors can climbing cliffs on the east side and as could climbed up to the cliff on the left side. The access road was built to get the top of the cliff and the officers who are ready to help. Indrayanti beach also provides some Jet sky, so the visitors can rent to be able to enjoy the beautiful beaches and Indrayanti can also rent umbrellas also been provided.