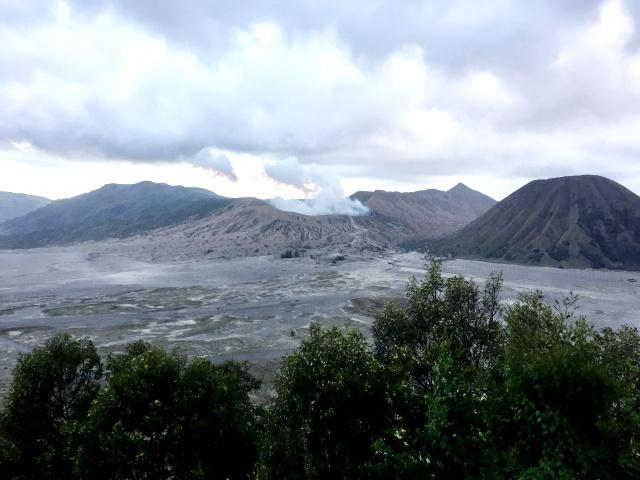 Mount Bromo is one of favourite tourist attractions in East java province. It is the most active volcano, which offers beautiful place, fresh, green and cold. The visitor comes to see mount Bromo is for watching sunrise from the top of mount Pananjakan. Mount Bromo is located in National Park Bromo - Tengger - Semeru, at the east part of Malang and south part of Probolinggo. Bromo means Brahma, the main god of Hindus, and it is active volcano with the height of 2392 meters above sea level. The mountain lies in between 4 districts and they are: Probolinggo, Pasuruhan, Malang and Lumajang.
Mount Bromo meshes body shape between valleys and canyons with a caldera, surrounded by sand sea, about 10 square kilometres. Mount Bromo has a crater with 800 diameters from north to south and about 600 meters from east to west. The danger area is a circle with a radius of 4 kilometres from the central of crater.
When visit mount Bromo is not complete if you do not see the sunrise from the top of mount Pananjakan. By little climbing a hill ridge with direct access to the Mount Semeru, Bromo and Batok. Watching sunrise is an interesting moment and the visitors are willing to wait since at 05.00 in the morning facing east, in order to witness the sunrise.