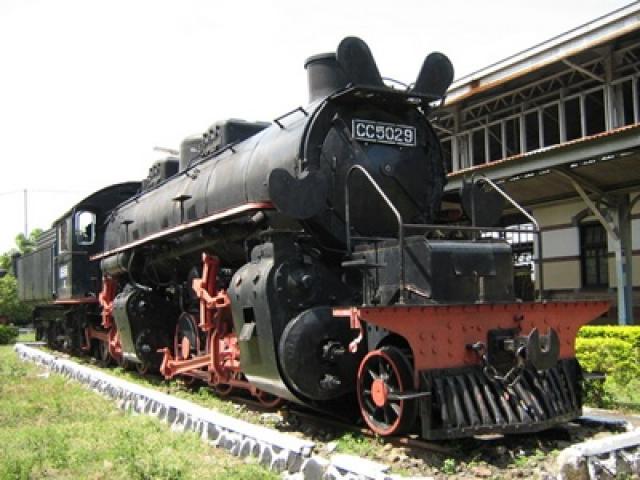 Take the train has become a matter of course, but a steam train ride with teak wood fuel and still produce a loud sound of course not always be enjoyed by everyone. In Train Museum of Ambarawa could still train that still use antiquated boiler machine. Ambarawa car museum was originally known as Willem I of the station is built on May 21 '1873 and used to facilitate transporting the Netherlands to Semarang. Ambarawa city at the time was a Dutch military base area.
Activity this station closed since 1970 and Railway station was inaugurated as Ambarawa Railway Museum on April 8, 1978. In this museum there are 21 ancient locomotive used by the Indonesian army in the battle in the face of the Dutch army. But this time her condition seems less manicured and erecting many buildings arbitrarily to disrupt the beauty of this station-shaped museum.
Cars jagged stripes
Unique bands used are serrated rail links. The jagged train line used to climb a raised train line Bedono Railway Station which is 9 kilometres. From station to station Bedono Ambarawa just a time around 1.5 hours. Band is very exotic car because we will see Merbabu mountain views in the distance and field and also Swamp Dizziness. Train line from Ambarawa to stop at the station Bedono Pink for flipped it. The locomotive will be moved to the back to push the car up to Bedono. Cars will also stop a few times to fill water boiler economiser. Cars will stop about 15 minutes to fill the car with the tool the pump. This steam locomotive takes 2.5 hours to heat up to 2000 cubic water in steam boiler. Wood fuel used must also hard wood of which, after a hot new car can be moved and also require reliable machinist who understand the process of burning energy steam train.